The Screen Printing process is something we are fully accustomed to, as we've produced hundreds and thousands of items bearing original art works, logos and designs.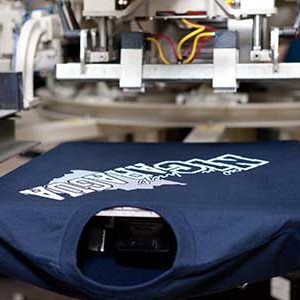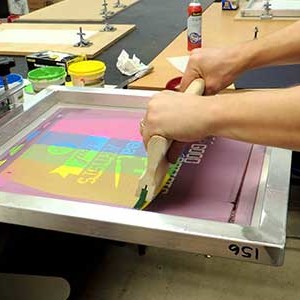 The process itself involves passing an object under a screen, which has areas blanked off, and once we force ink over the surface your designs are transferred onto them.
The possibility of multi-colour designs is made possible via this process and designs can also be transferred on a large printing surface.
Screen-Printing is ideal for garments because they wash well and the quality of the item does not deteriorate over time.
The end product is a remarkably detailed printing of your design, which can be printed on to a variety of materials including fabrics, plastics and metals.